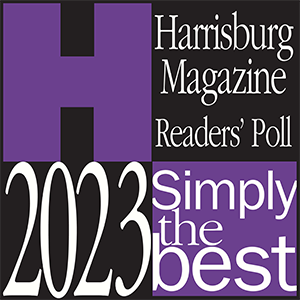 Thank you!
The results of Harrisburg Magazine's 2023 Readers' Poll have been released, and we're excited to announce that OVYVO Medical Weight Loss has again been named "Simply The Best" Place That Helps You Lose Weight!
Thank you to all who took the time to vote for us. We are honored by your support.
Thank you also to Harrisburg Magazine. This recognition helps us spread the word about what we do and how we help our patients achieve their health and weight loss goals. For a private practice like ours, that means a lot.
Thanks again!