Weight Loss Solutions for Northeastern PA
Welcome to the OVYVO Medical Weight Loss center of Blakely, PA!
At OVYVO, we offer more than three decades of experience alongside a thoughtful, caring approach to weight loss and weight management. We develop individualized programs, followed with the right tools, strategies, and ongoing support – both in-person and via telemedicine. And we take time to truly listen to our patients and celebrate their successes.
If you're seeking a healthier, happier and thinner version of you, you've come to the right place.
Best thing I have done for myself. I love the staff ?
– NLC
The staff is really great. They take the time to listen to your concerns and needs and then react to them. I love the results I am seeing.
– Ben M.
Everything You Need For Weight Loss Success
Physician-Supervised Programs & Proven Treatments
Lose weight safely and effectively with the help and supervision of a Board-Certified doctor specializing in weight management.
FDA-Approved Medications For Appetite & Hormonal Intervention
When appropriate, we prescribe medications to aid in weight loss. Prescriptions can even be filled at our office – often at a discount.
Personalized and Realistic Dietary Planning & Counseling
Get professional, one-on-one help to develop a dietary plan that puts you on track for success while keeping you satisfied.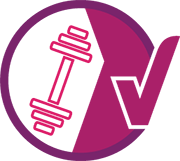 Behavioral Counseling & Positive Lifestyle Modifications
Get individualized help and ongoing support to make small changes in your daily routine that can lead to amazing results.
Counseling For Issues That Can Contribute To Weight Gain
Find success despite depression, seasonal dysthymic disorder, diabetes, autoimmune disorders, arthritis or other challenges.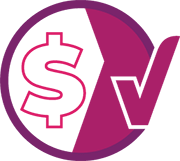 A Customized Weight Loss Program That Fits Your Budget
At OVYVO, your health is our first priority. That's why office visits are affordable, there are no up-front set up fees, and there are no contracts.
Contact Us
Hours
| | |
| --- | --- |
| Monday: | 9:00am – 6:00pm |
| Tuesday: | 9:00am – 6:00pm |
| Wednesday: | 9:00am – 6:00pm |
| Thursday: | 9:00am – 6:00pm |
| Friday: | 8:00am – 12:00pm |
| Saturday: | Closed |
| Sunday: | Closed |
Check Availability
---
---
Meet Our Blakely Providers
Dr. Paul Baughman
Board-Certified Physician
Lauren Kropa
Physician Assistant – Certified (PA-C)
Local Resources
When it comes to losing or maintaining your weight, a little knowledge can go a long way. That's why we will soon feature local resources to help you discover nearby activities, healthy eats, and more. Stay tuned, as these pages are coming soon!
Recent News & Posts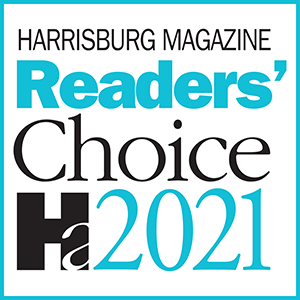 The Readers of Harrisburg Magazine have spoken… We are excited to announce that OVYVO Medical Weight Loss has been named Readers' Choice "Place To Help You Lose Weight" in Harrisburg Magazine's 2021 Readers Poll! Thank you to everyone who voted for us! To see all the winners of this year's poll, visit Harrisburg Magazine.